I am always curious what WAHM's work stations look like behind the scenes of the wonderful products they produce. If that is something you find yourself doing as well I wanted to give you a sneak peak into my workspace! This is behind the curtain of 2 by 2 Boutique!
First my baby ;>D
this is my simple but workhorse of a sewing machine- together, we are unstoppable!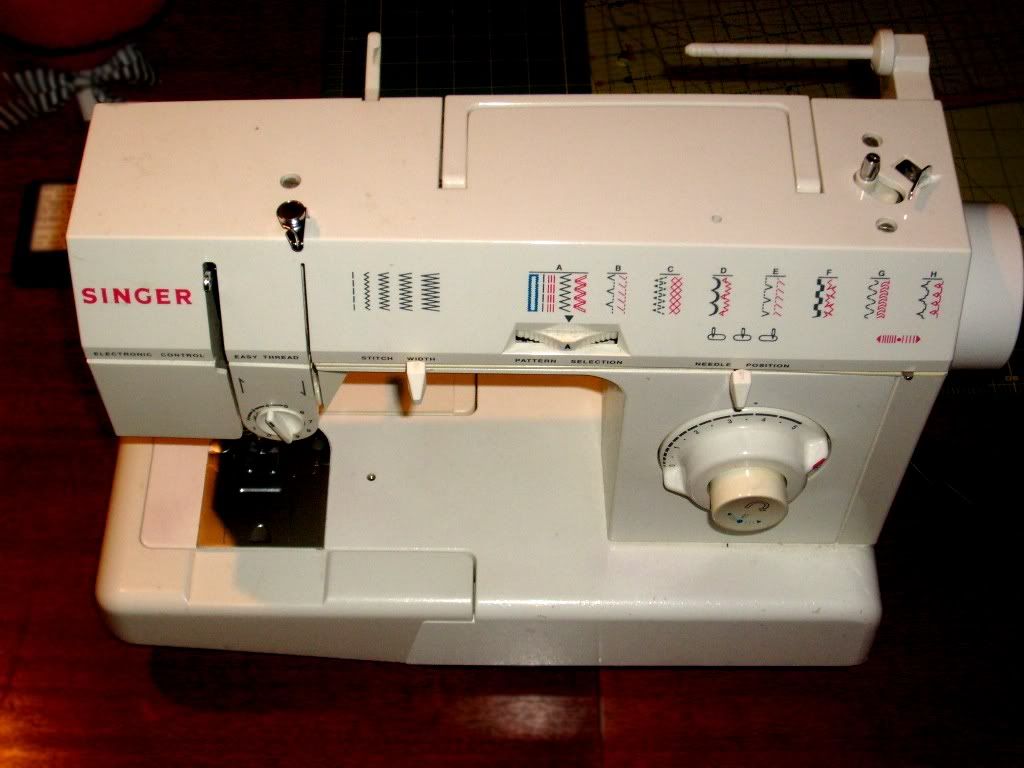 To the right of my machine on my work table is a stack of cutting mats and my rotary cutter. AND my coffee...
LOL
! That is my gasoline! (and yes it is a HUGE
Starbucks
mug-
haha
)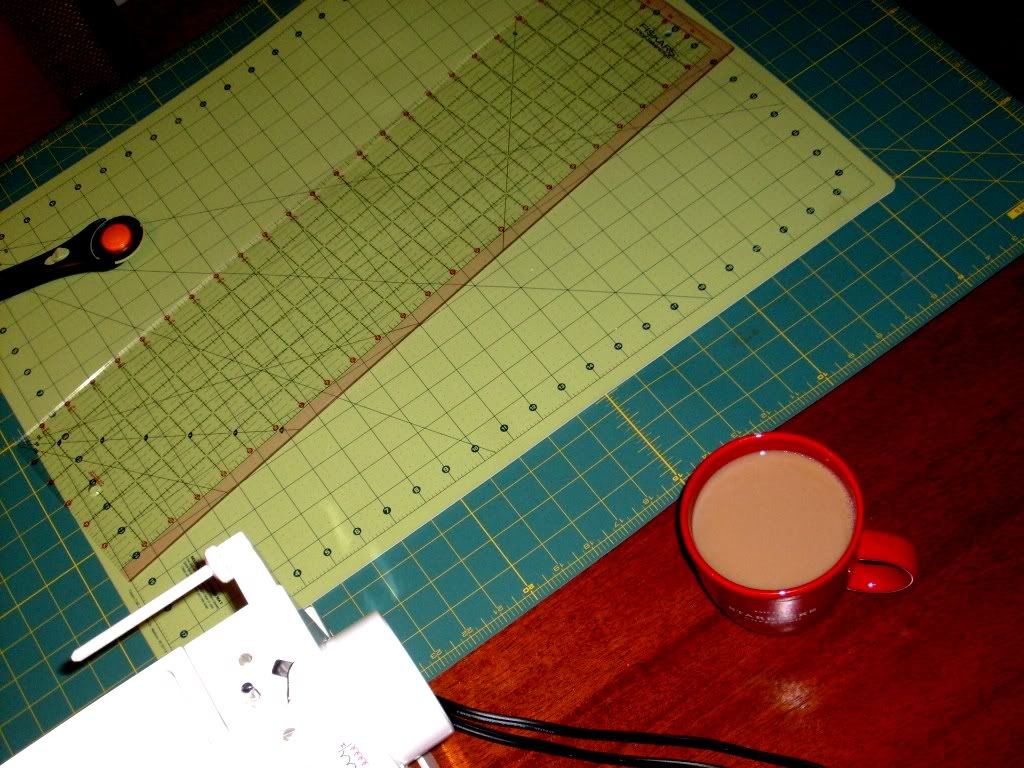 This is my crazy pin cushion- you know you love it!! I love how it is up high off the table. I cleaned up for the pictures and in my normal work mess, this comes in handy!
All of my thread, scissors, seam rippers, bobbins and tape measure- these are my tools!
My office. I love how I can close the doors at the end of the day and not have to look at it!
This is the top half. On the top shelf we have card organizers full of cards (i love to give them :P), pens and markers, blank
CD's
and my photos that are ready to be
scrapbooked
. On the next shelf down I have all of my office supplies, business cards, and printer/scanner. On the bottom shelf I have all of my patterns, my stash of goodies for my i-spy bags, button collection, Laptop and book where I keep all of my orders and info for them!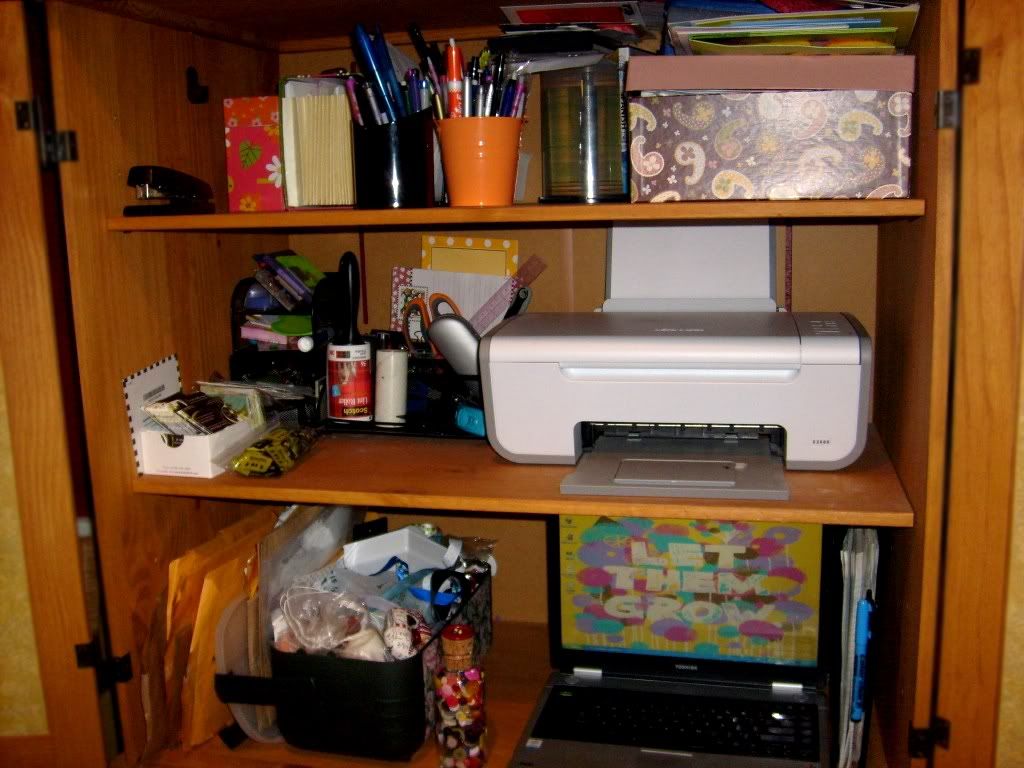 The bottom half has a shelf with my planner and the cute bags i send my orders out in. The very bottom of the
armoir
has my ribbons, shipping supplies in baskets and all of my scrapbook goodies!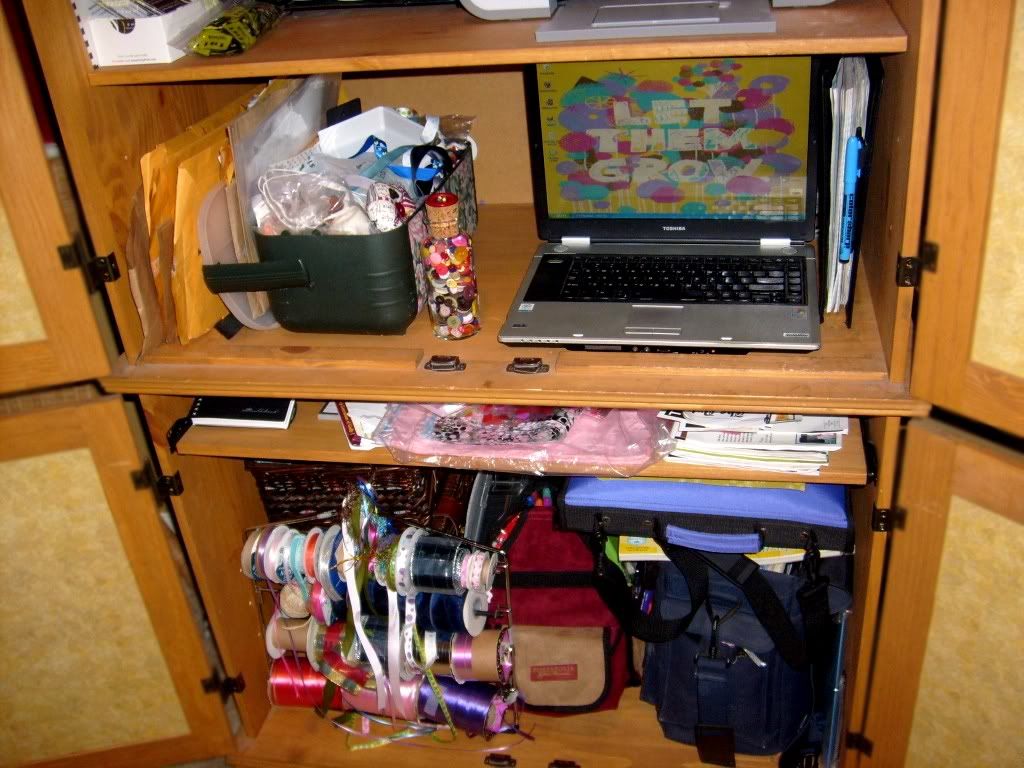 This is one of the 3 fabric stashes I have in my house! *blushes* I <3 fabric like a fat kid loves cake! This is the top half...
...and the bottom half.
So what do you think? The lab of a creative genius or crazy person?
LOL
- that is a fine line!
HAHA
!